Back to school or back to work? That means back to beeping!
The new school year has started and we no longer have to work from home. Normal life is just around the corner and the Payconiq by Bancontact makes this return a little easier. Because all the handy features in your app make sure you're totally ready for fall!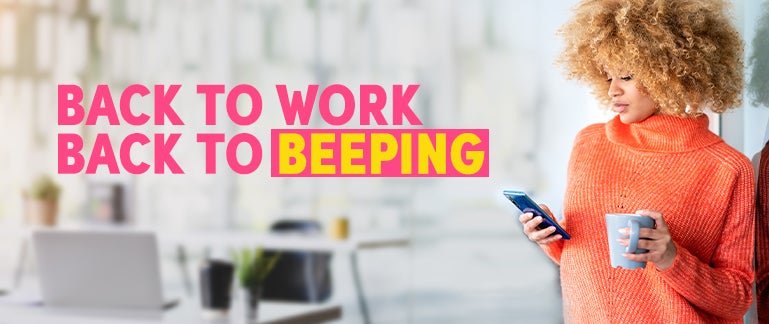 Beeping noodles during your lunch break, drinks on a Thursday night or new fluorescent markers: beep all your back-to-school necessities safe and easily with your Payconiq by Bancontact app. Just scan the QR code in the store or look up your merchant in the app's shopping list.
Do you already work? Beeping a snack while commuting or buying a sandwich during your lunch break is super easy as well. Do you prefer an extended lunch with your colleagues? Then you can easily share the bill. Just tap 'Split the bill' and the app splits your bill evenly. Your payment request is sent right away and you have your money back in no time!
Do you beep already?
And even more important: do you already make use of all the functions the Payconiq by Bancontact app has to offer? You can not only split the bill among friends or colleagues, but also buy tickets for public transport in your app, donate to charity, check your Monizze cheques and so much more. Download the Payconiq by Bancontact app now, activate your extra features right away and go back to school or work well prepared! Learn how to fully install the app here.