No cash with you? Pay with your smartphone in shops, restaurants, at the hairdresser, at the local football club – and even at the doctor. Simply scan the QR code, enter or check the amount and confirm with your PIN, fingerprint or facial recognition feature. You can also add a message for some payments. It's so easy!
Enjoy online shopping? Pay easily and securely with your smartphone or tablet in webshops that offer Bancontact or Payconiq. Click on the Payconiq logo, scan the QR code, confirm the amount and it's done! You'll receive immediate confirmation in the app on your smartphone and in the webshop on your computer screen.
Online via your smartphone
Shopping online using your tablet or smartphone? And is the Payconiq by Bancontact app already installed on your device? Perfect! When it comes to paying, select Bancontact or Payconiq. That will take you directly to our app. Simply check the amount, confirm and the beep tells you it's done!
An invoice with a QR code
Have you received an invoice or bill featuring a QR code with the Bancontact or Payconiq logo? Scan the code, confirm the amount and the payment is made. Couldn't be easier, could it?
Re(paying) friends is now super-easy
Remotely via the list of contacts
Tap the 'Pay' button and then tap 'Contacts'. Find your friend in the list. Enter the amount and possibly a message, confirm your payment and you're done! You both receive an instant confirmation of the payment. Convenient, because you no longer need an account number and you can easily pay each other from a distance.
Does your friend need to pay you back for something? Open the Payconiq by Bancontact app, press 'Receive', enter the amount and add a message if you want to. A QR code appears on your screen. Have your friend scan this code. He/she then checks the amount that appears and presses 'Pay'.
And if you need to repay a friend, it just works the other way round: you scan the QR code on your friend's smartphone. Check the amount that appears on your screen and press 'Pay'.
5 good reasons to choose for mobile payment
You always have your smartphone with you.
More than 80,000 retail businesses already offer mobile payments via a QR code. And you can easily pay online with the app, too.
The Payconiq by Bancontact app offers handy features. For instance, you no longer have to queue for train and bus tickets – you buy them directly in the app.
It's super-easy to pay back friends with the Payconiq by Bancontact app. Even remotely! You don't need a bank account number – you simply locate your friend(s) in your list of contacts.
Fast, easy and secure. What more could you want?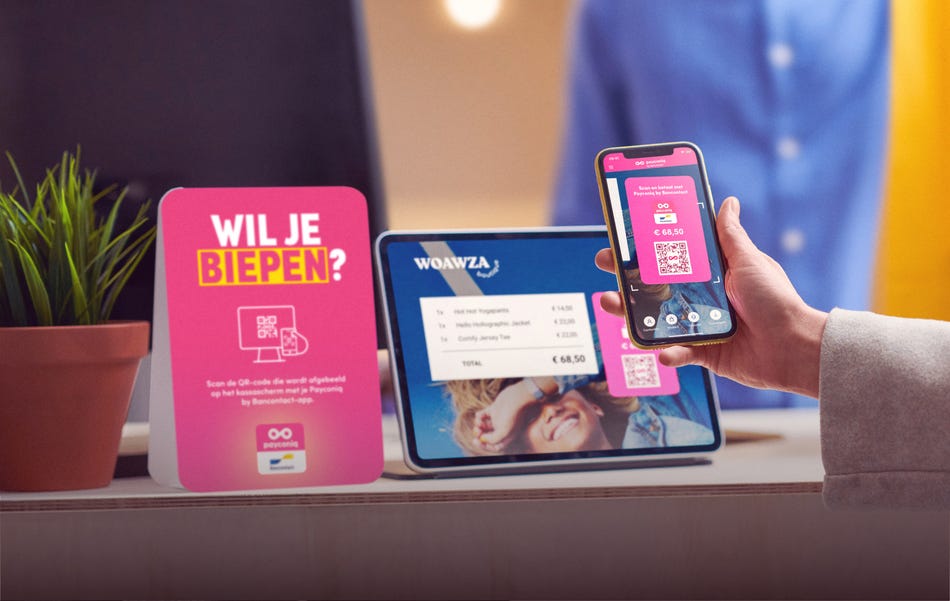 01
Scan the QR code or select the store from the list of shops or a friend from your contacts whom you want to repay.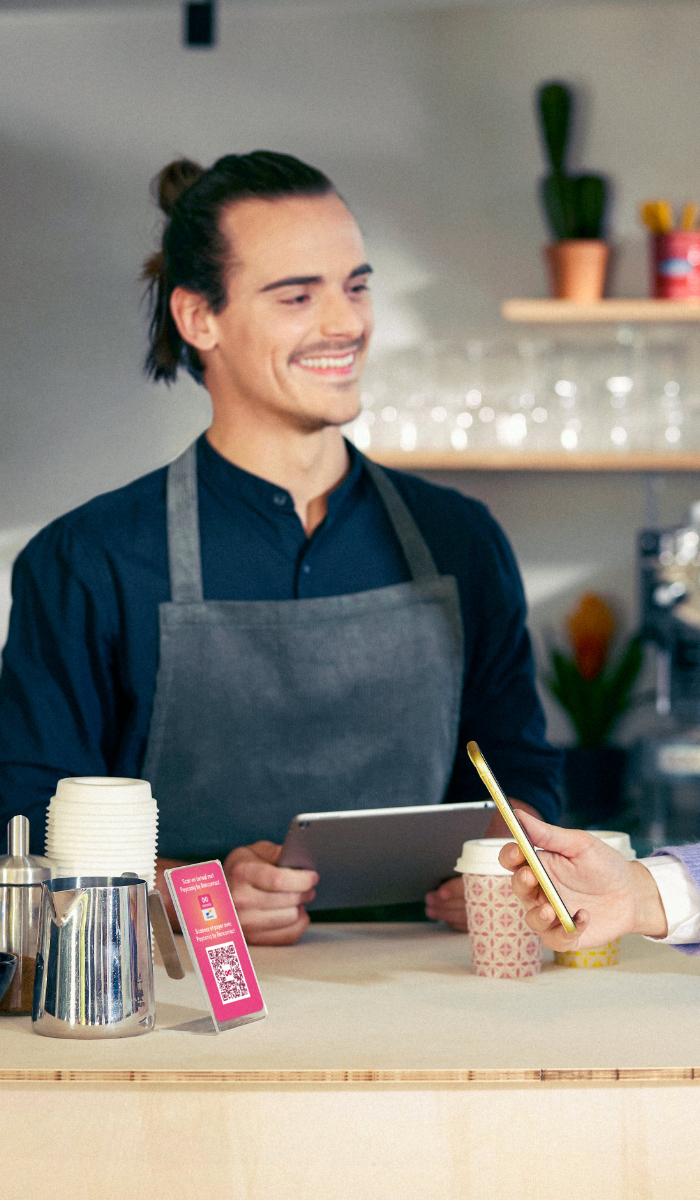 02
Enter the amount yourself, or check the amount that appears.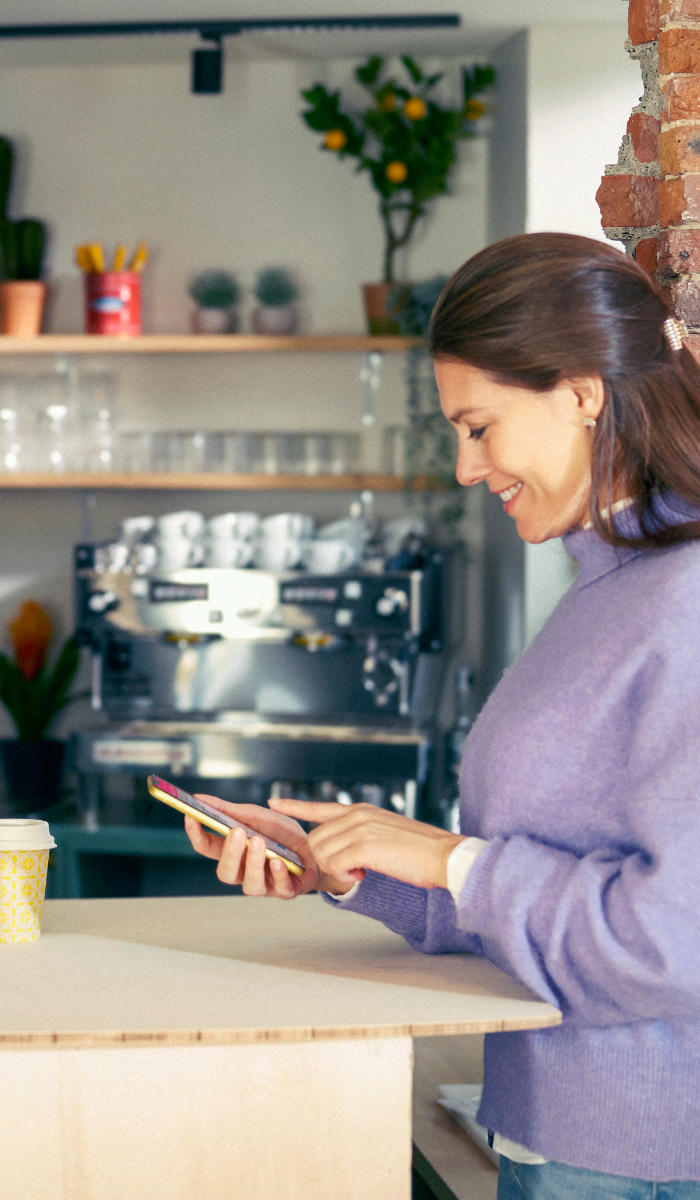 03
If you want or need to, add a message.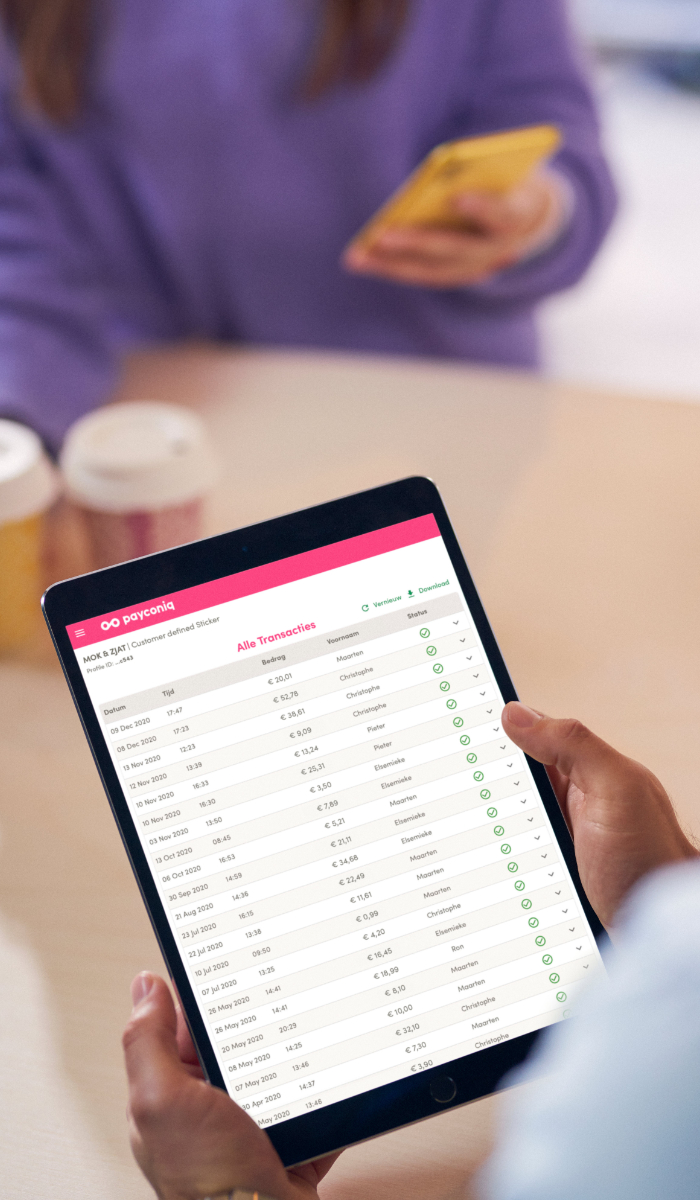 04
Press the payment button and confirm with your PIN, fingerprint or facial recognition feature.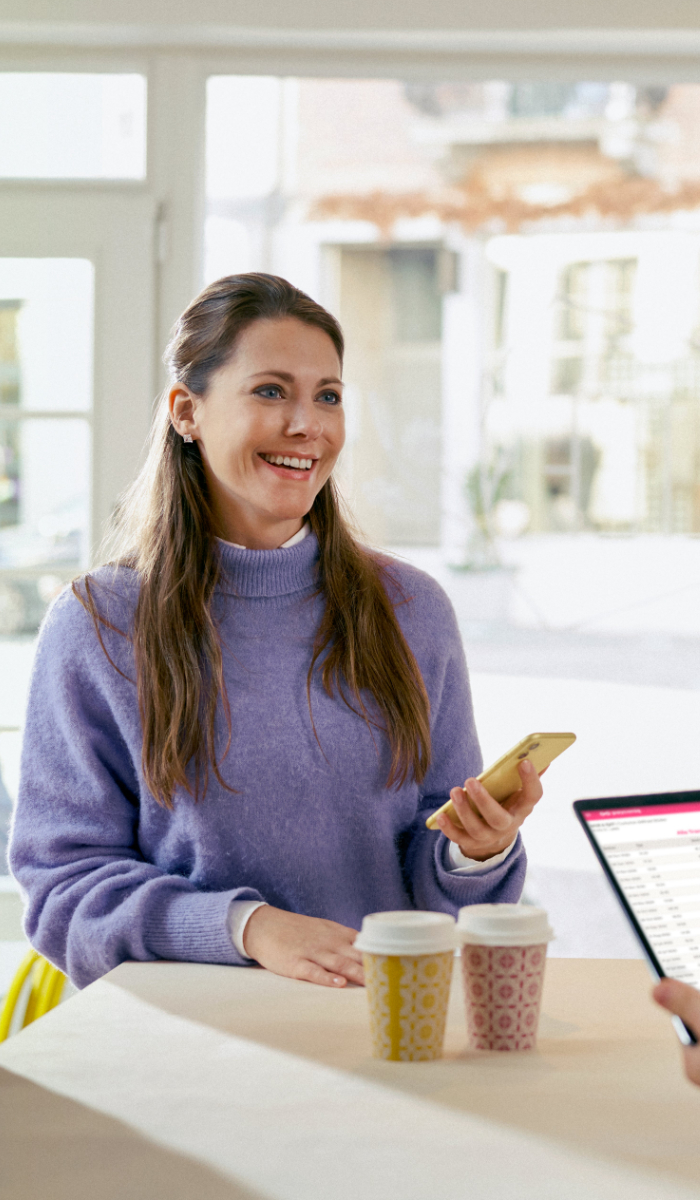 05
You will receive immediate confirmation of payment.