The Payconiq by Bancontact app allows you to pay easily while shopping online or in a physical store and even among friends. But did you know the app offers you some extra features as well? Activate them by linking your bank account and make it even easier to pay by mobile!
Make mobile payments even easier
Next to linking your Bancontact card to the Payconiq by Bancontact app, customers from the following banks can also link their bank account to the app: Argenta, AXA, Banx, Belfius, BNP Paribas Fortis, CBC Banque, Crelan, KBC Bank (including KBC Brussels), Hello bank!, ING, Fintro and vdk bank.
This can be done through 3 simple steps.
01
Open the Payconiq by Bancontact app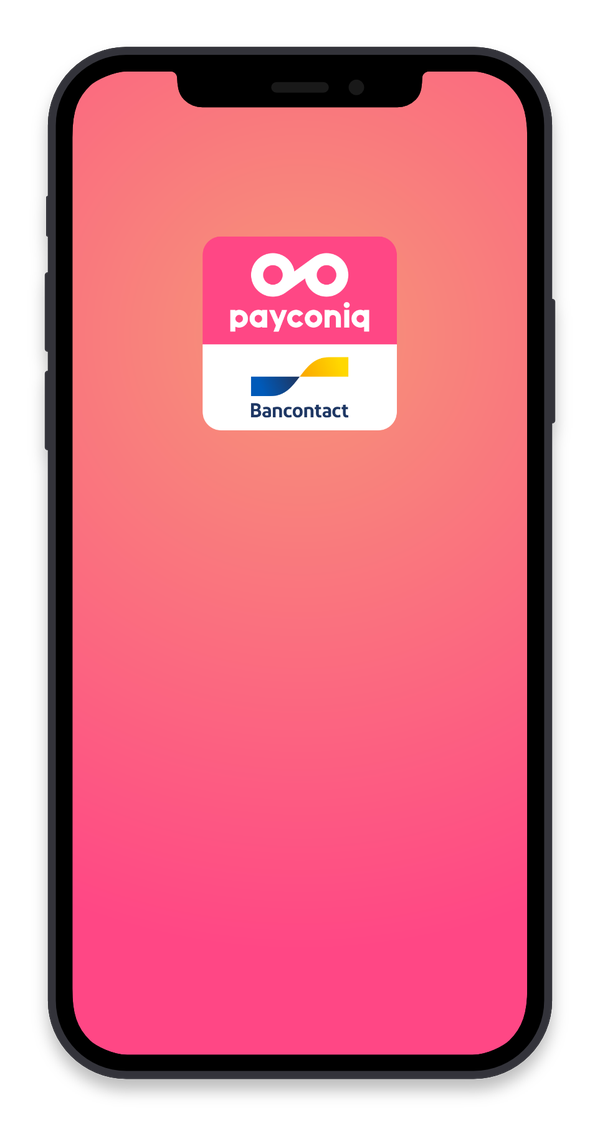 02
Tap on 'Services' on the home screen.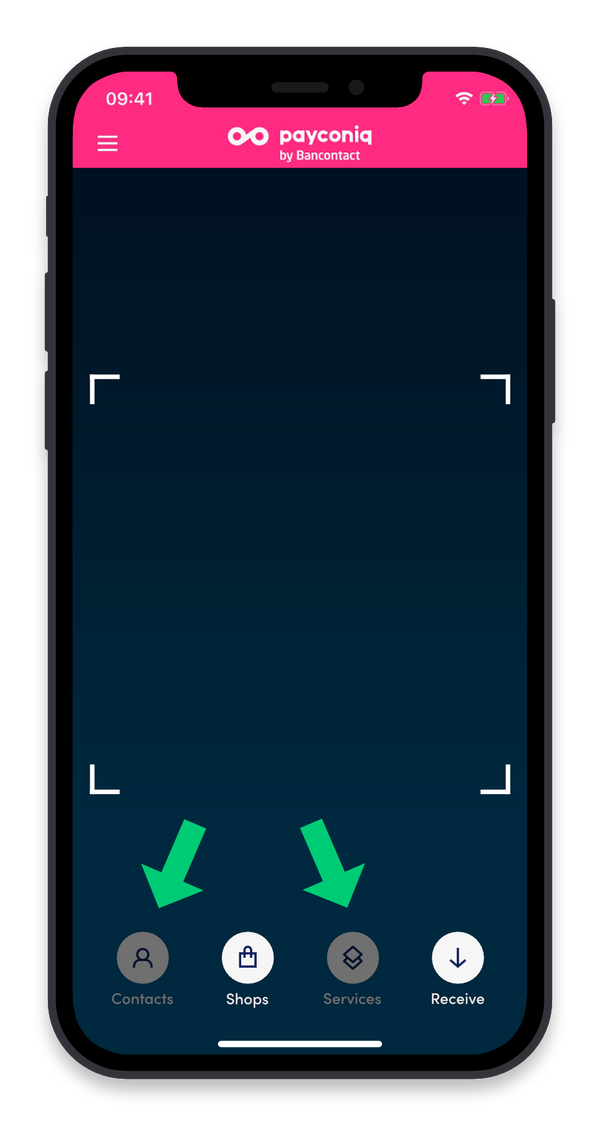 03
Link your bank account to the app.
Make sure your banking app is installed on your smartphone.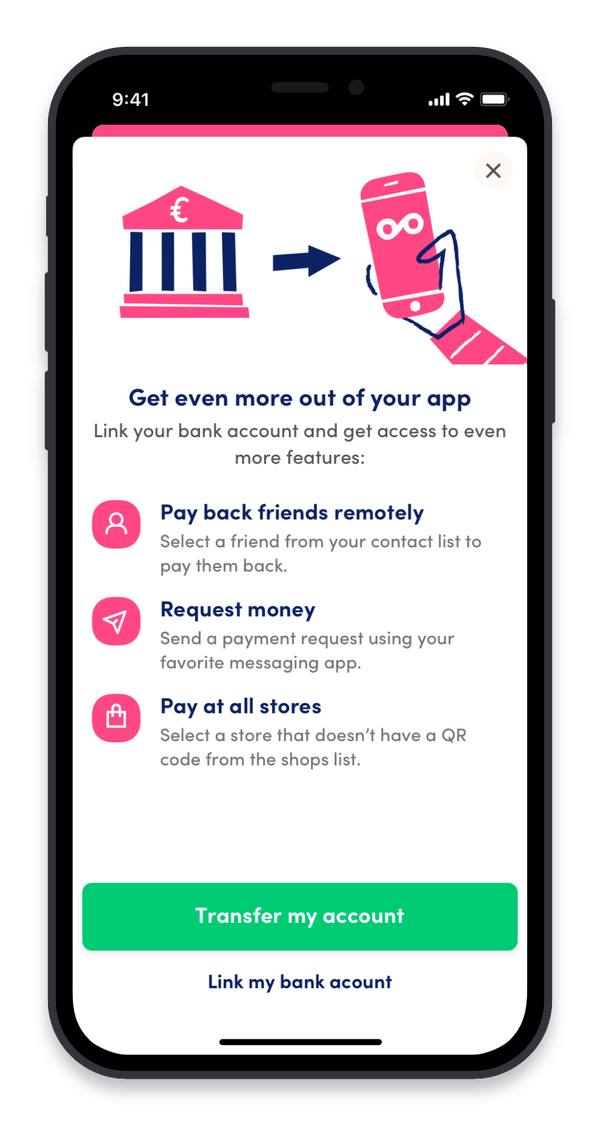 Pay back your friends easily without scanning a QR code. Pick a friend in the contact list and enter the amount you want to pay back.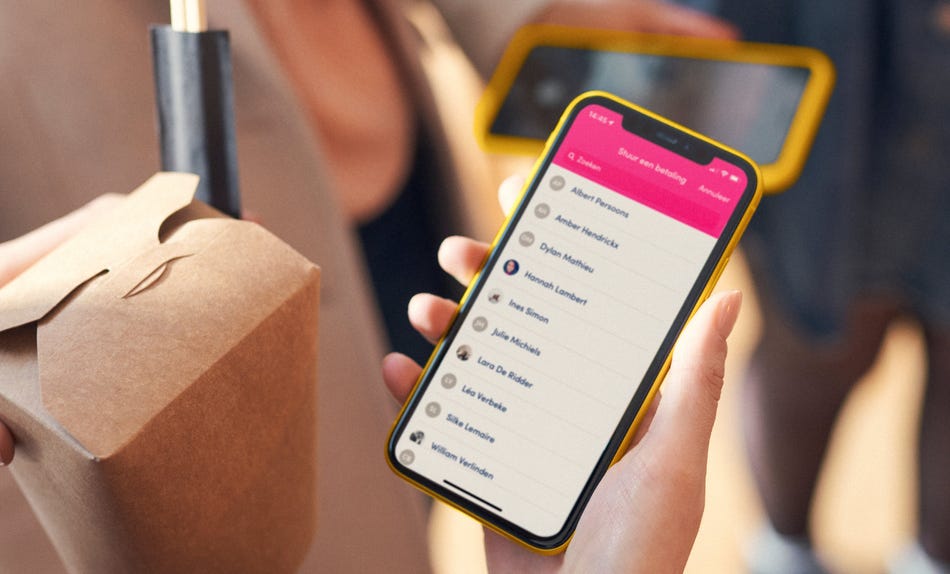 Your contact needs to have the app to be visible in this list.
Paying a merchant while you're still queuing? That's even possible without a QR code. Search for the merchant in the shop list in the app, enter the amount and confirm your payment.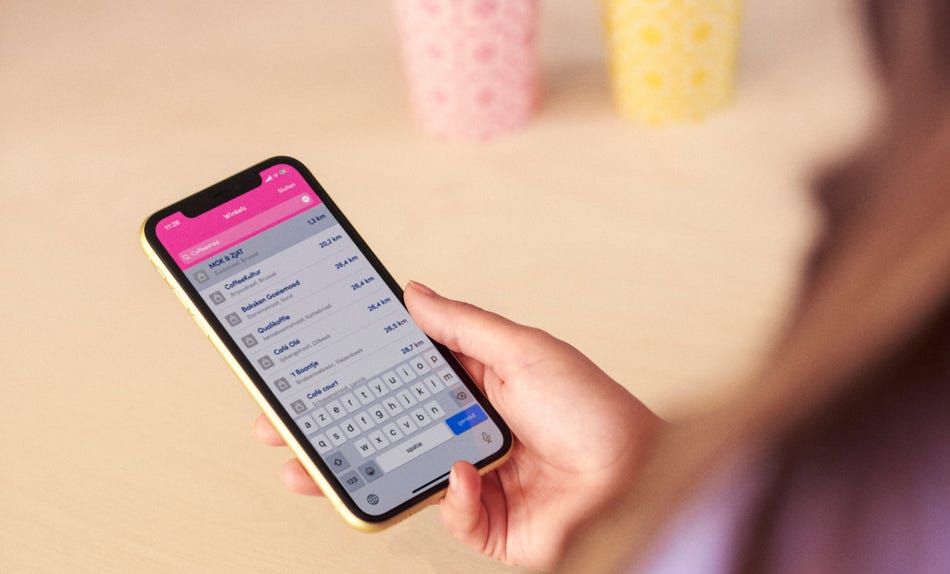 Let your friends pay you back easily, even when they're not around. Tap 'Receive' and 'Create a payment request'. Your friends receive your request via text, WhatsApp or mail.
Did you pay the bill in advance? Split the bill with your friends and send them a payment request right away. That way, everyone pays their share immediately.