Support the live music industry by donating easily with the Payconiq by Bancontact app on your smartphone.
We will soon be able to dance and sing at festivals and concerts again. And this is good news, not only for the public, but above all for the Belgian live music sector which has had to go without applause for a year. Technicians, stage editors and artists are finding it more and more difficult to survive financially and therefore need all the support possible more than ever.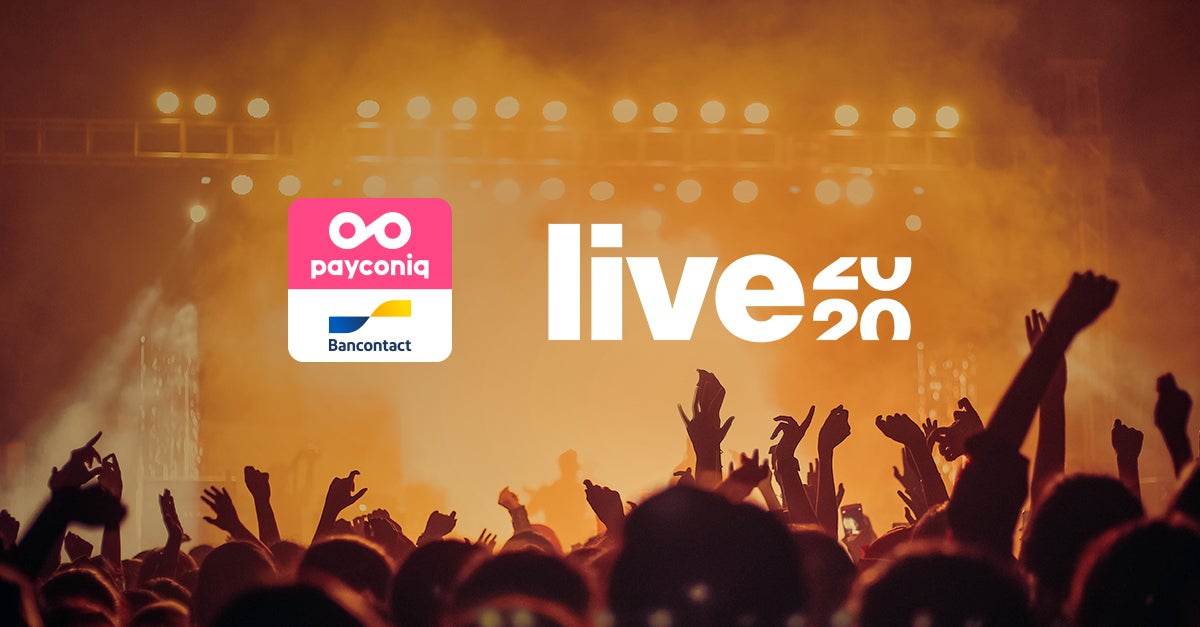 The LIVE2020 initiative was created last year to raise funds for the live music industry. The action "Together we are #UnitedForLiveMusic" wishes to provide, where necessary, additional assistance to the professionals in the sector hit by the current crisis, as well as to the sector itself, through support for initiatives aiming to revive.
Payconiq, which has always proven its commitment to festivals and performing arts before the Covid-19 crisis, now wishes to offer its support in anticipation of the reopening of the live music sector and thus wishes to contribute to the sector's recovery plan.
In order to make fundraising as accessible as possible, you can now donate to LIVE2020 directly from the Payconiq by Bancontact app and support the live music industry. In the Payconiq by Bancontact app, press "Services" and select "Live2020" under "Donations". Choose the amount you want to donate and confirm your donation with your pin code, fingerprint or facial recognition in the app. You will receive a confirmation of your donation on your smartphone. And, for each donation of a minimum € 1, Bancontact Payconiq Company will add an additional € 1. "Together we are #UnitedForLiveMusic"!
Do not forget to link your bank account to the app in order to be able to make a donation but also to enjoy the many advantages and features of the app. For more information, click here.