New in the Payconiq by Bancontact app
Buy NMBS and De Lijn tickets directly in the app & split bills between friends with just one click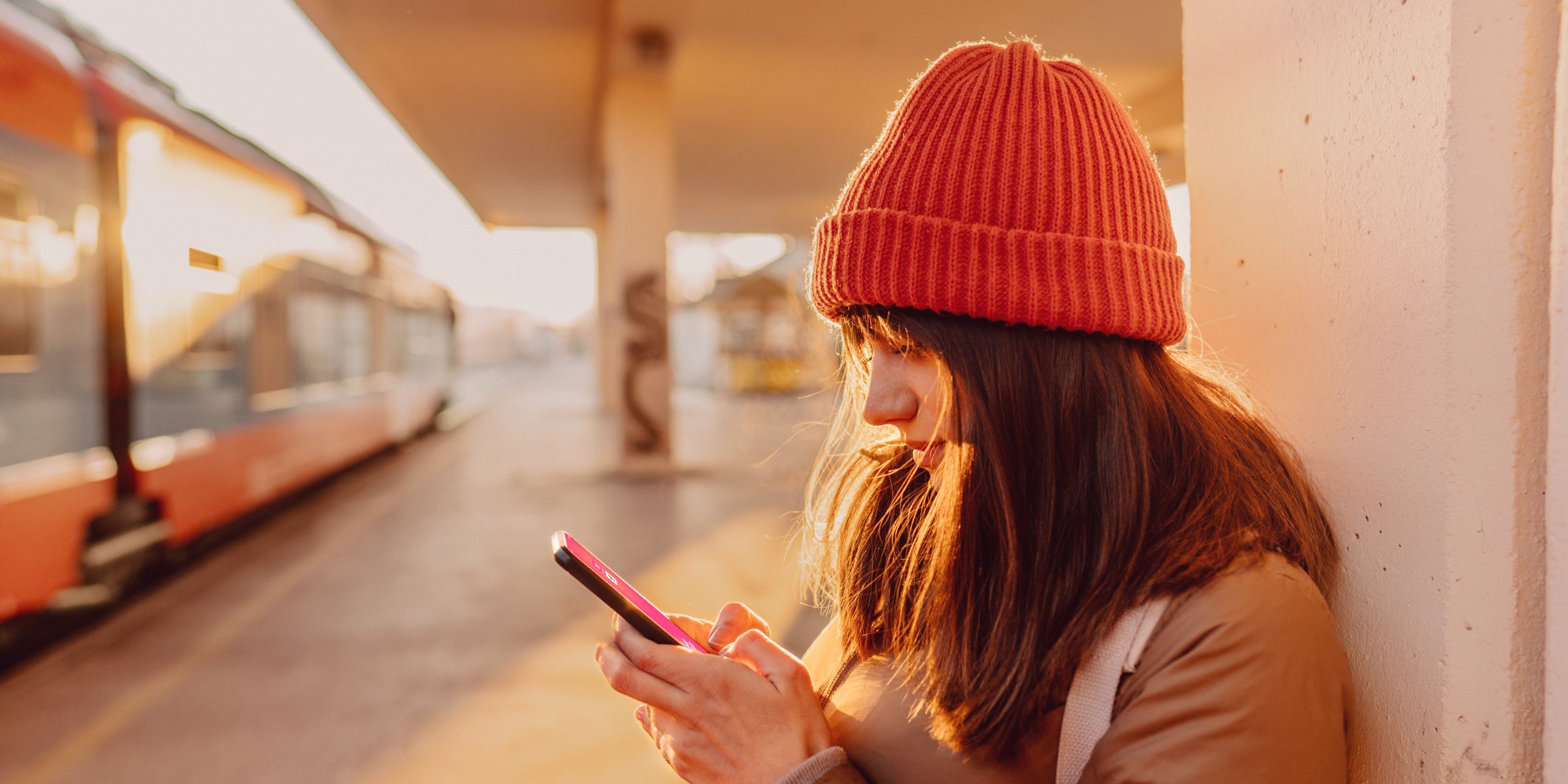 Mobile payments keep breaking all records this year. In fact, in November 2020 alone, Belgians made 14 million mobile payments using the Payconiq by Bancontact app or a banking app offering the Bancontact or Payconiq mobile payment solution. That is twice the number of November 2019.
What's more, the Payconiq by Bancontact app keeps coming up with new features to make shopping, life, and travel a lot simpler. Discover some of the latest innovations below.
Buy your train, tram, bus, and metro tickets directly in the app

Say you have to travel by train or bus, but you don't have time to buy a ticket from the ticket machine. Or you want to avoid any risk of physical contact at the counter. These are some of the many times when the Payconiq by Bancontact app will come in handy. Anyone travelling with NMBS/SNCB or De Lijn can now buy tickets directly in the payment app. From home, or even at the last minute on the platform! Choose your destination, buy and pay a ticket, and hop on the train or bus without having to make any contacts. The active e-tickets will appear on the home screen of the Payconiq by Bancontact app so that they can be presented quickly to the conductor or driver. The expired tickets will also be saved.
Payconiq by Bancontact is providing this new service in collaboration with mobility partner 4411. It is yet another innovation to make payments safer and quicker, also for travelling. "Paying for public transport tickets with the Payconiq by Bancontact app was already possible, but you couldn't buy tickets directly via the app," says Nathalie Vandepeute, CEO of Bancontact Payconiq Company."Thanks to our collaboration with 4411, we can now also offer this service in the payment app. It will make buying and paying for public transport tickets even easier for our users."
"We are delighted to propose these mobility services through 4411 in the Payconiq by Bancontact app. Users of the Payconiq by Bancontact app can now purchase their tickets for travelling by bus, train and tram safely and without contact in their trusted app" adds Nicolas Talpe, Business Unit Director at 4411.
Splitting and sharing bills between friends and family becomes even simpler

Sometimes, you and your friends or family from your bubble may want to make a purchase together. At the moment, when you have paid the bill for everyone, they can reimburse you via the Payconiq by Bancontact app. From now on, sharing the bill will be even easier. After you have paid, tap 'Split payment and enter the number of people with whom you want to share the bill. The app will then divide the total amount neatly into equal shares and automatically create payment requests. You can then easily forward these requests to the people who should reimburse you.
Both features are now available on Android devices and will also be available on iOS devices in the coming days.