Support charity with the most generous wrapping paper
The end of year is the time when many people give presents to their loved ones and at the same time let their hearts speak for charity. AVA and Payconiq by Bancontact combine the two with the launch of the most generous wrapping paper.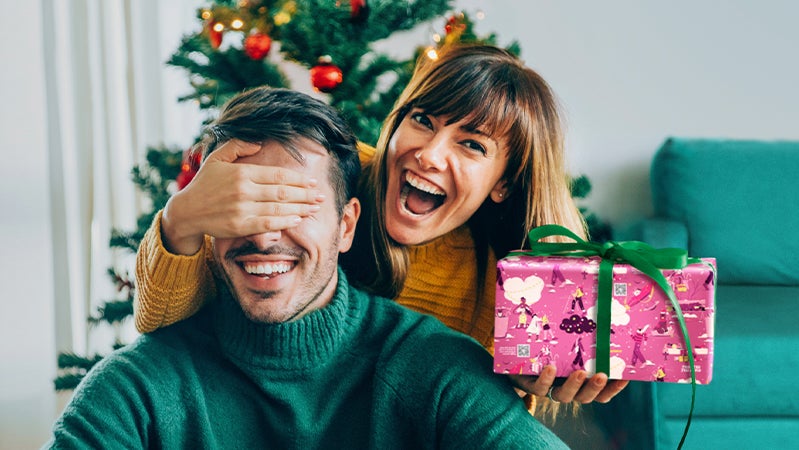 As from Friday December 3rd , you can buy the wrapping paper at your local AVA store and for each roll, 1 euro will godirectly to 28 charities. Friends, family or colleagues who receive your gift can also 'give something back' by scanning a QR code printed on the wrapping paper and support their preferred charities that way.
How does it work?

The wrapping paper contains Payconiq QR codes that can be scanned with the Payconiq by Bancontact app or a mobile banking app that has integrated Payconiq. By scanning the QR code, you support the charities of Scan for Change. Each scan represents a donation of 2 euros.
What is Scan for Change?

This charity campaign by Payconiq by Bancontact allows to make donations of small amounts via your smartphone. Scanning a QR code is much easier than making a traditional bank transfer, which makes it more accessible to young people, for example, to support a good cause. The initiative, which is supported by the King Baudouin Foundation, collects funds for 28 charities in Belgium, ranging from Cliniclowns to Natagora and from Child Focus to Kom op tegen Kanker.
Which charity do I support?

The charities are divided into six social themes: child welfare, mental well-being, health, equal opportunities, animal welfare and nature. When you scan the QR code, you choose one of these six themes. Payconiq by Bancontact and the King Baudouin Foundation ensure that the donations per theme are distributed evenly amongst the participating charities. Every cent of the 2 euros you donate will go directly to the charity!
Where can I buy the wrapping paper?

The wrapping paper is exclusively available in all AVA shops in Belgium and on ava.be. A roll of wrapping paper costs 2.49 euros, of which 1 euro already goes directly to the 28 Scan for Change charities. You can find the full list of charities on scanforchange.be.