Paying with the Payconiq by Bancontact app can now also be done via payment terminal
For the first time, paying with the Payconiq by Bancontact app is also possible on the payment terminal itself, at merchants who are CCV customers. Until now, users could scan the Payconiq QR code on a sticker or a screen next to the counter, now the code can also be scanned on the screen of the payment terminals.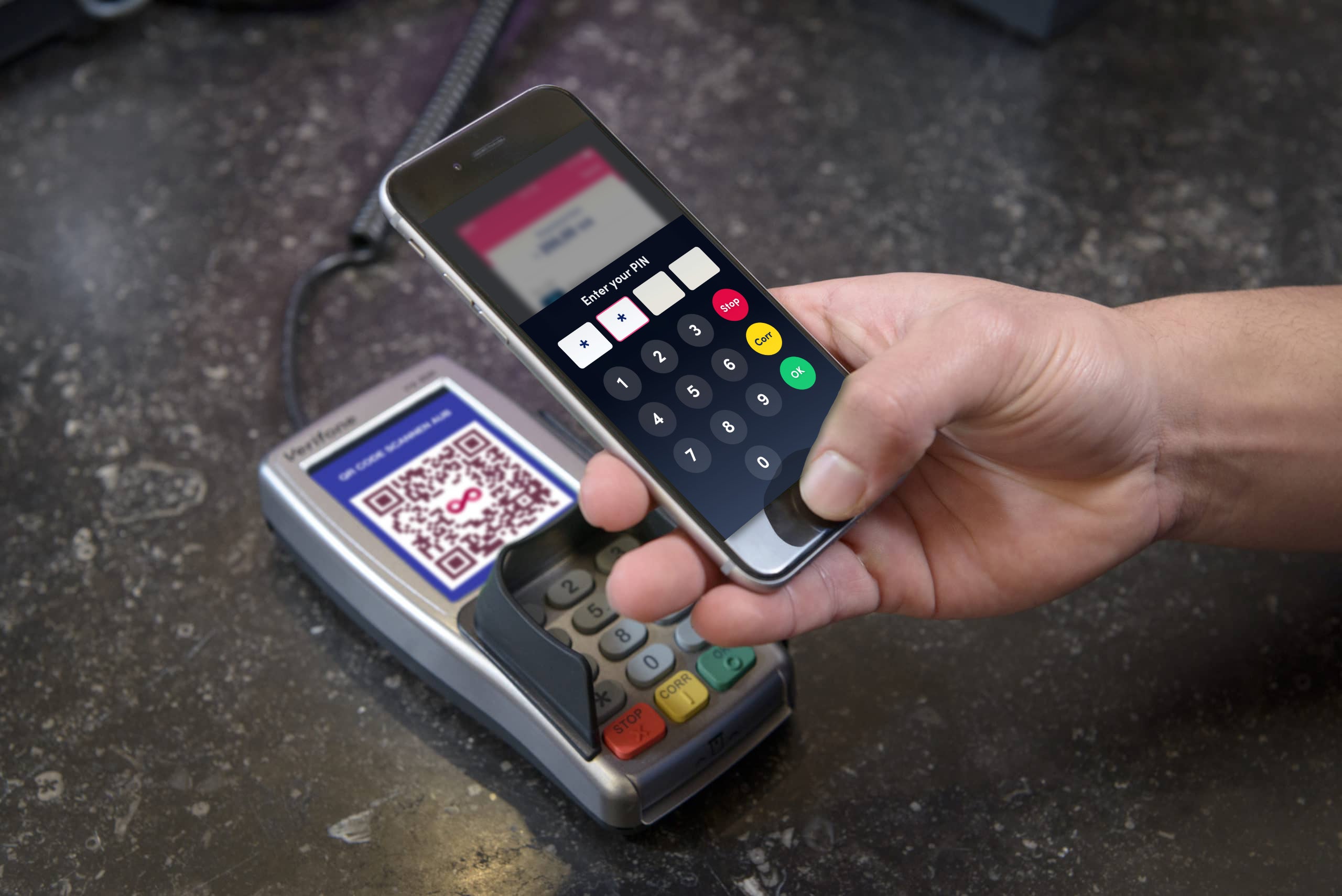 This is how it works
When a customer wants to pay by smartphone on the CCV payment terminal, a unique QR code appears on the terminal screen. The customer opens the Payconiq by Bancontact app and scans the code. If the payment is successful, both the customer (on his smartphone) and the merchant (on his terminal) receive a confirmation. All payment transactions under € 5 are free of charge at CCV.
CCV is the first payment services provider to implement the mobile payment solution Payconiq on its payment terminal in Belgium. "Through cooperation throughout the Benelux, we have succeeded in making this important innovation possible for merchants and consumers", it sounds at CCV. "As payment services provider, we are also confronted with the frequently asked demand for more 'hygienic' payment options in the midst of the corona crisis. Mobile payments such as scanning the Payconiq QR code are an extra way to pay without touching the payment terminal, in addition to contactless card payments", Arckens adds.
Most of the terminals of CCV have been adapted in recent weeks and can generate Payconiq QR codes. The consumer can easily scan these QR codes with the Payconiq by Bancontact app.