Paying at charging station can now be done with Payconiq thanks to Futech
From now on, users of Futech charging stations can pay for their charging session via Payconiq. The renewable energy expert has developed an innovative alternative for payments at (semi)public charging stations for electric vehicles.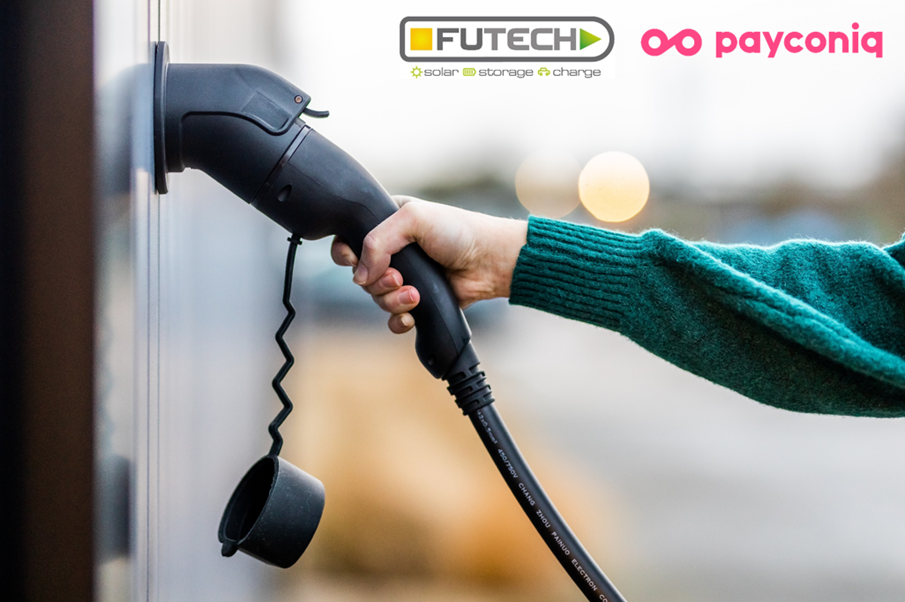 "This is a very user-friendly system," says Niels Fabry, Energy Advisor B2B charging infrastructure at Futech. "You just scan the QR code on the charging station with your mobile device after which you can select how many kWh you wish to charge your electric vehicle's battery with. You then complete the payment via Payconiq and the charging can begin."
Transparent pricing and increased flexibility
One of the major advantages of using Payconiq over traditional charge cards is the security of charging. "Charging cards are not always compatible with every charging station. Payconiq, on the other hand, is accessible anytime, anywhere," Fabry says. "Moreover, with Futech's system, as a user you immediately know how much you will pay for your charging session. After all, with charge cards, user tariffs are not always transparently posted. Finally, when using Payconiq, you pay directly to the charging station provider and the additional settlement cost charged by charging card providers is eliminated."
A payment system with Payconiq also offers numerous advantages for providers. They open up their charging infrastructure to more users than just charge card owners.
Nathalie Vandepeute, CEO of Bancontact Payconiq Company adds: "Our figures show that Belgians never paid by mobile as often as they do today. This habit is really embedded in their daily lives. Thanks to our collaboration with Futech, from now on, consumers with an electric vehicle can also easily pay by mobile payment via Payconiq to recharge their vehicle. Another step towards an increasingly smooth payment experience in the field of mobility. A domain that is evolving tremendously fast."