Let's give a warm Christmas to those in need.
With the end-of-year period just around the corner, Bancontact Payconiq Company is supporting the Food Banks' initiative to offer a tasty and healthy Christmas meal to people in need.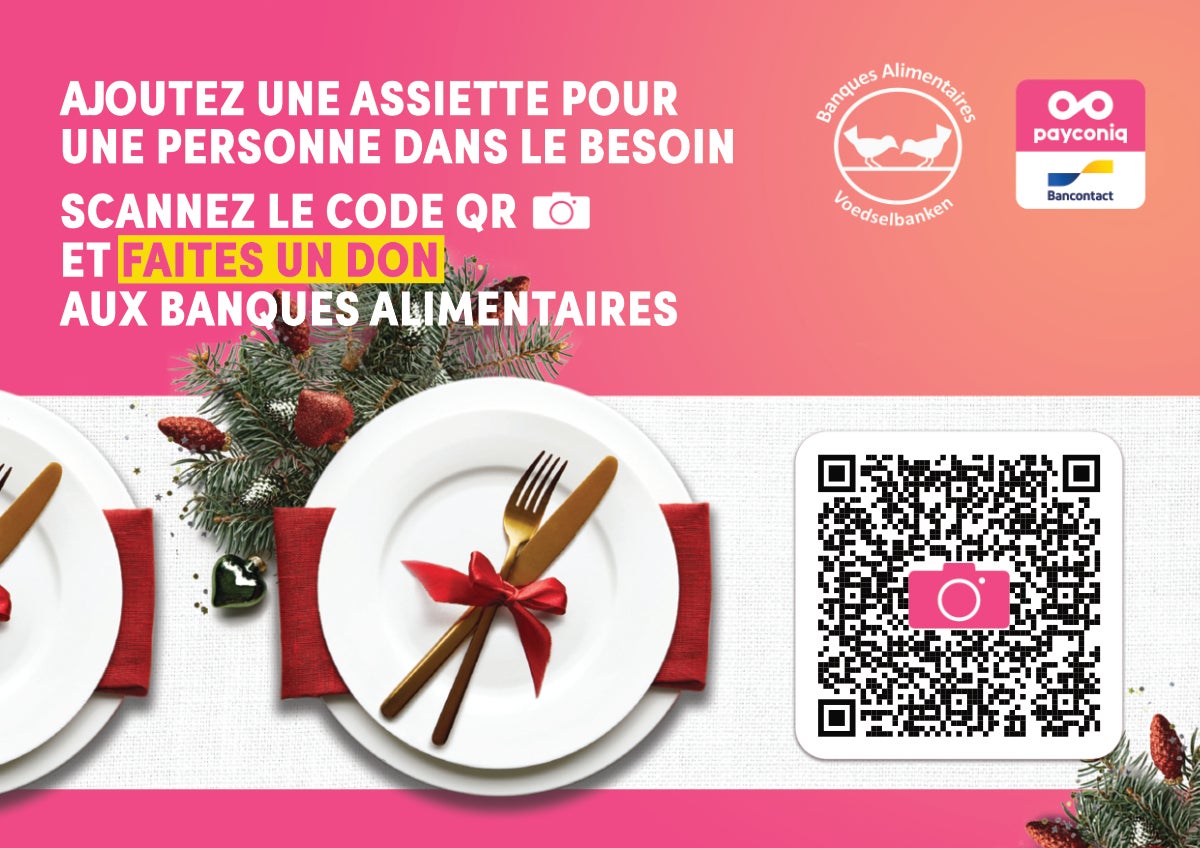 The Belgian Federation of Food Banks is sounding the alarm: "The demand for food aid has increased by 15% since January, while donations are falling. This is why we are appealing for more donations to give people in need a warm Christmas through our action 'The Longest Christmas Table'. We are grateful that Bancontact Payconiq Company is joining us in facilitating donations at many Christmas markets. That way, we hope to be able to add as many Christmas meals to the table as possible this year!", says Jef Mottar, Deputy Director.
In this context, Bancontact Payconiq Company supports the Food Banks at different Christmas markets in Belgium. Visitors will be able to make a donation with their Payconiq by Bancontact app by simply scanning the QR code visible on the screens or advertising panels displayed at the following Christmas markets:
Oostende Winter in het Park
Gentse Winterfeesten
Winter Bornemland
Winterpret aan de Lei
Chez Babette Nieuwpoort
High Tea Tree house Nieuwpoort
Hasselt – Winterland Hasselt
Antwerpen
Bruxelles– Plaisirs d'hiver
Liège – Marché de Noël
If you are not able to visit the Christmas markets, you can also make an online donation by clicking on the link here.
We thank you and wish you a cosy end of year!