Easily pay school invoices on the go with POM and the Payconiq by Bancontact app
Payconiq by Bancontact and the Antwerp payment processor POM worked together to simplify payments of school invoices. Thanks to the scan of a QR code or payment button on the invoice, it is no longer necessary to copy payment data. Parents pay with the Payconiq by Bancontact app in no time.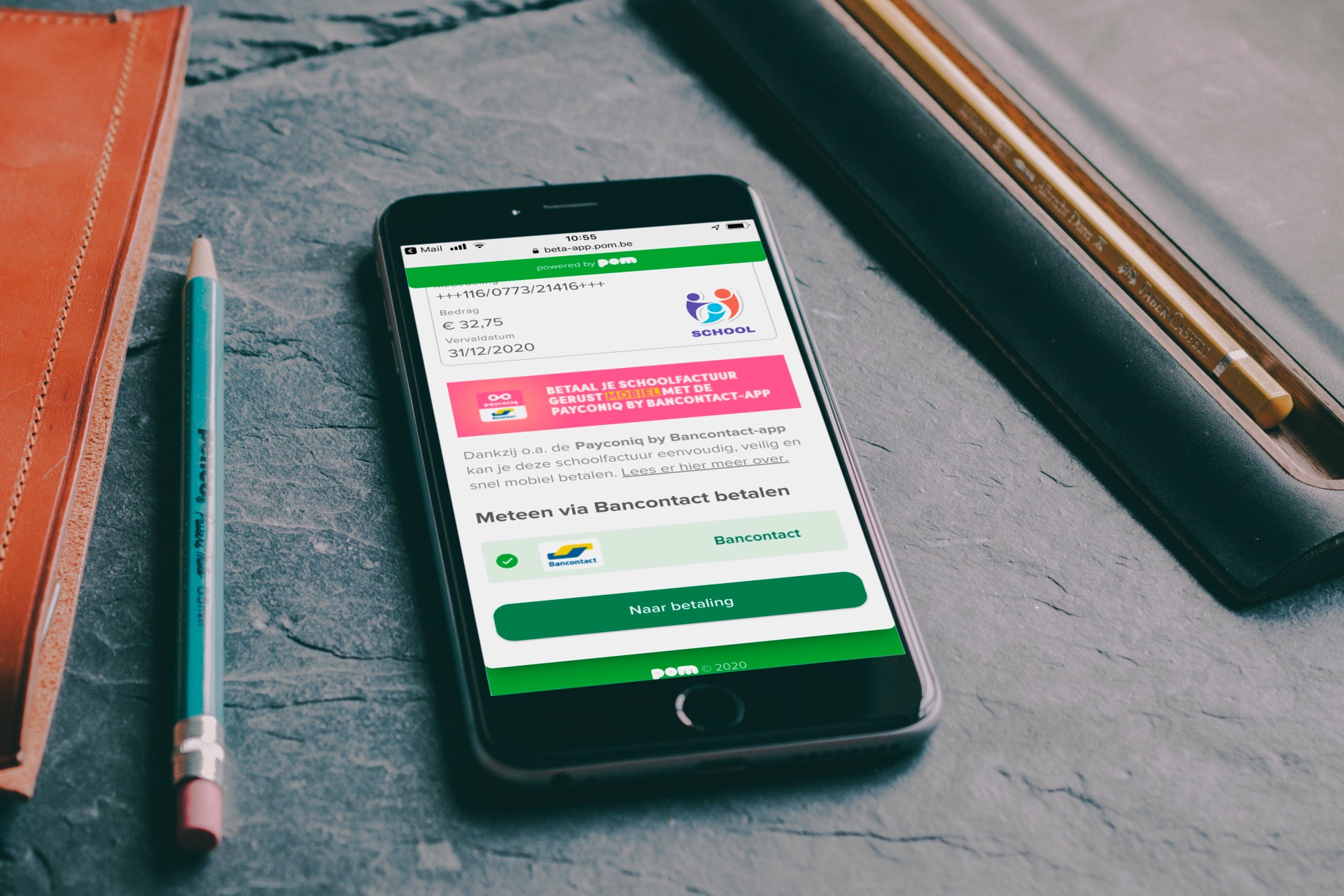 How does it work?
Schools can use POM to add a QR payment code to their paper invoices or a payment button to invoices they send digitally. Paying a school invoice via POM is easy:
Scan the QR code on the invoice with the Payconiq by Bancontact app or click on the payment button in the digital invoice.
Next, a webpage will open automatically where all payment details of the invoice are pre-filled in (amount, notification, beneficiary, due date). So retyping payment dates is a thing of the past!
On the web page you choose to pay with Bancontact. The payment itself only needs to be confirmed in the Payconiq by Bancontact app. You can do this with your pincode, fingerprint or facial recognition. It is as simple as that.