Paying and being reimbursed remotely, it's safe and simple with the Payconiq by Bancontact app.
Paying remotely has never been more important.
With these few tips, we want to help you, during this coronavirus period, to pay easily and securely.
And getting reimbursed remotely is just as simple - and convenient if you're doing groceries for someone else, for example.

For payment and reimbursement between friends, there are 3 very simple possibilities to discover here.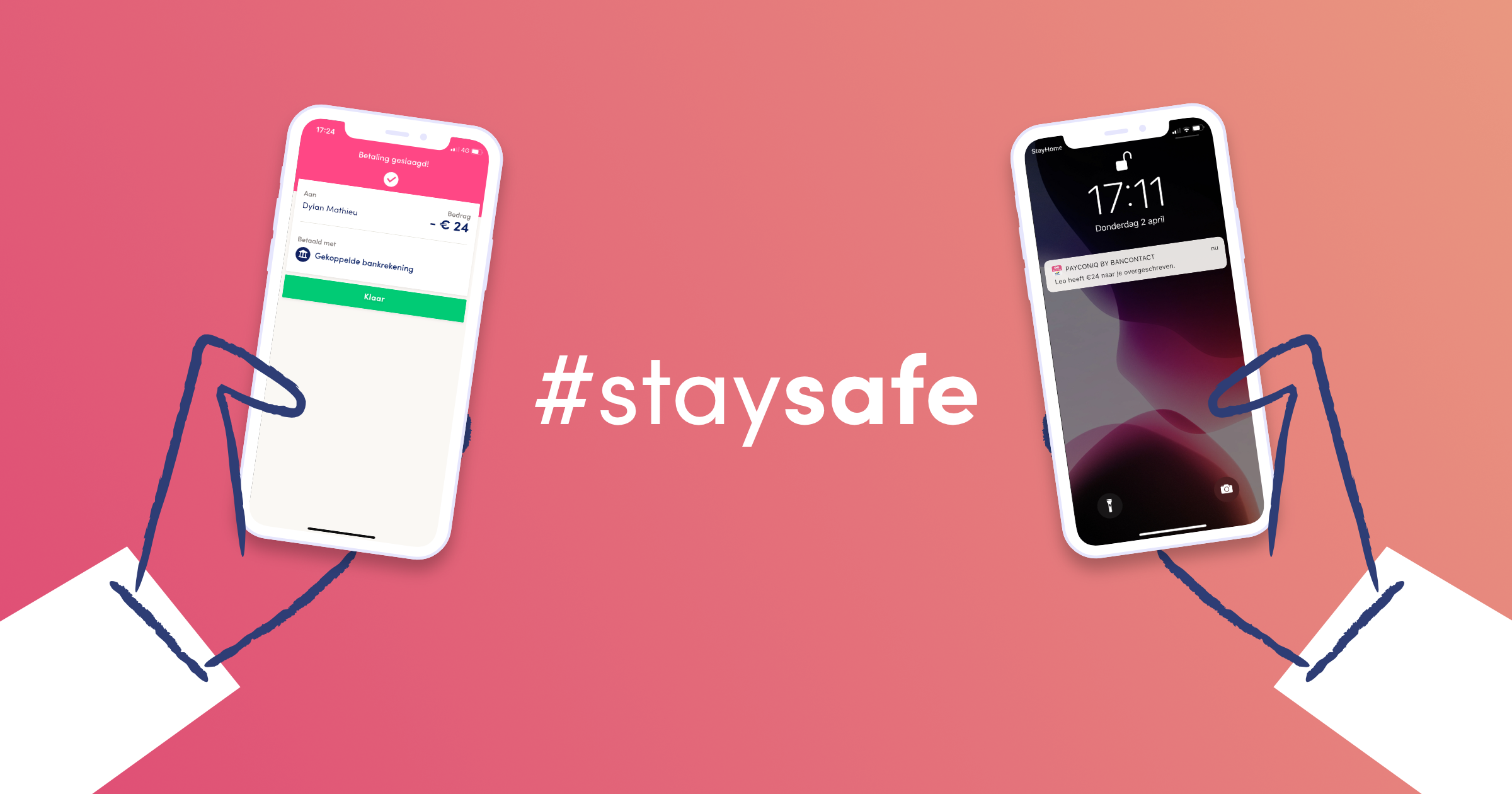 #staysafe