Digital bank Banx issues Bancontact card and is now accessible in the Payconiq by Bancontact app
Banx, the new digital banking app from Belfius and Proximus, launched on the Belgian market last week. In addition to the banking app they are launching, they will also be issuing Bancontact cards. This allows their customers to easily pay with the card in all (online) shops where Bancontact payments are accepted.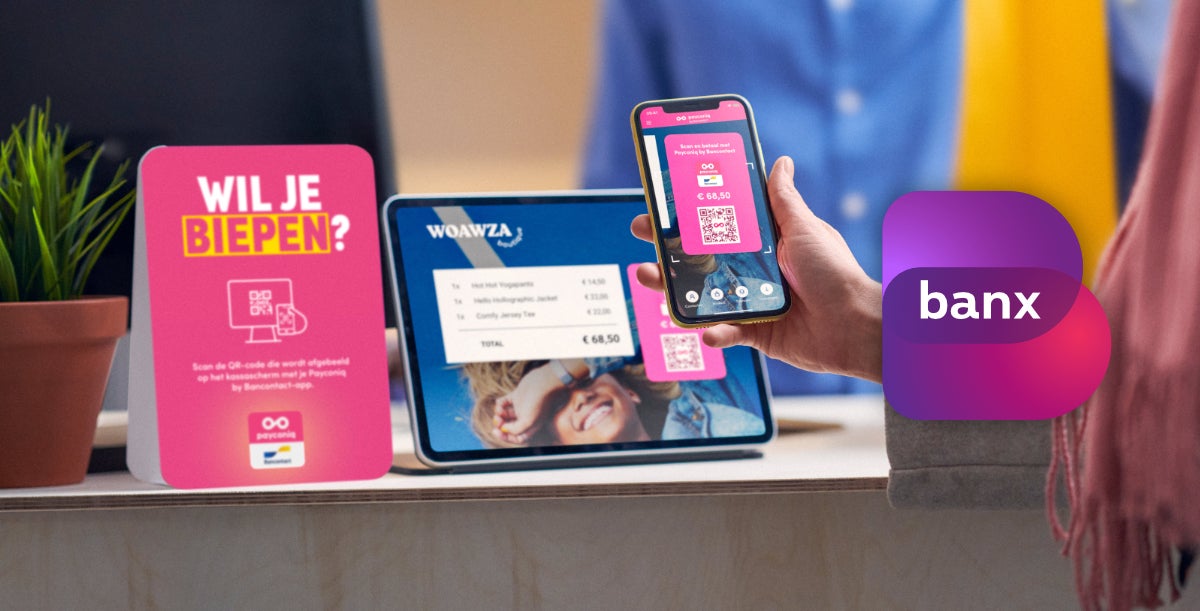 Moreover, Banx customers can enjoy the many benefits of mobile payments with the Payconiq by Bancontact app. They can add their Bancontact card and bank account to the Payconiq by Bancontact app. So from now on, they can easily pay online, in stores, restaurants or cafes with their smartphone, but they can also very easily pay back friends remotely and can use the services in the app such as buying train and bus tickets.