Coca-Cola enables mobile payments on vending machines with Payconiq
Bancontact Payconiq Company and Coca-Cola European Partners are working together to make payments on Coca-Cola vending machines even easier. Coca-Cola has recently integrated Payconiq as a payment method. Buying a drink at a vending machine will be even easier and safer!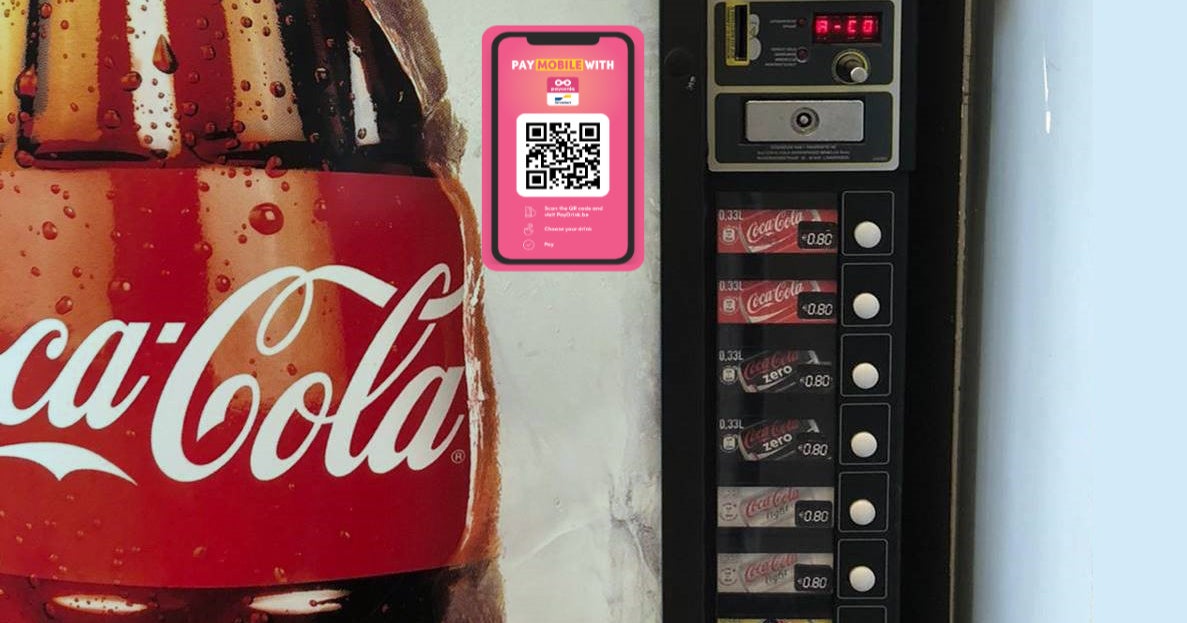 Simply scan the Payconiq QR code on the vending machine with the Payconiq by Bancontact app. Then choose your drink, confirm your payment via the PayDrink platform and you're done! The payment is made directly via the smartphone, without having to make contact with the vending machine. Paying is also possible with a bank app that has integrated the Payconiq payment method such as KBC Mobile, CBC Mobile or ING Banking
This is not only practical for consumers, but it also fits in with Coca-Cola's commitment to innovative digital technology for better management and simplification of transactions. This payment method will be deployed on 2000 vending machines this year, easily identified by the Payconiq QR code sticker.
So enjoy your drinks without any hassle!